VINTAGE RACING IS BEST RACING
by ALFATTITUDE

Monza Temple of Speed - the 2021 racing season has begun for OKP with the first race of the Alfa Revival Cup. A fight for every place!
OKP RACING CLUB - A LIFE LONG COMPETITION
by ALFATTITUDE
Alfattitude paid us a visit at our headquarter in Munich - together we produced
produced a new story for their series called 'Under The Skin'
Events
An overview of races and rides worth seeing as well as fairs and fan meetings
Workshops
The installation & service specialists for
classic vehicles
dolce vita
Exchanges with the community,
Clubs and forums, lifestyle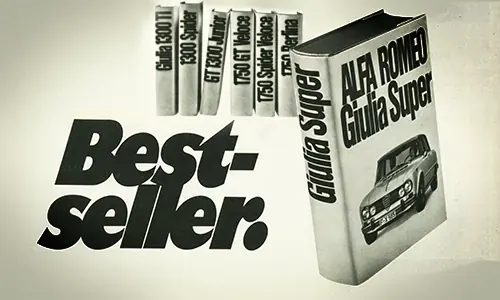 ARTICLES FROM THE TRADE PRESS
The long existence and the constant passion for classic Italian cars are recognised in various articles in the automotive trade press.
In particular, the active participation in historic racing with greats from that time, such as Arturo Merzario and the Facetti brothers, generate a lot of interest.